HVAC Installation & Replacement in Palmetto, Sarasota & Ruskin
HVAC Installation needs to be done right from the beginning to save you on your expensive investment. Our team at Brown Heating, Cooling and Plumbing in Palmetto makes sure that your HVAC installation in Florida is carried out with proper care and ability.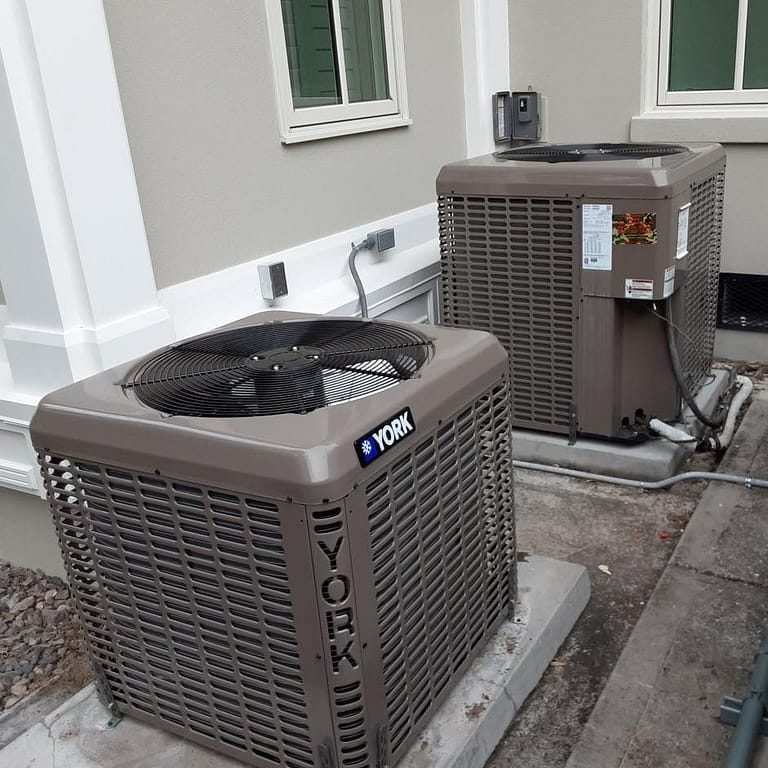 Palmetto's HVAC Installation Experts
Serving Manatee, Sarasota, Hillsborough, and Pinellas Counties
Homeowners have to take careful consideration from the beginning. From buying, strong and energy efficient HVAC unit to its proper installation, as well as repair and maintenance on a regular basis. Remember, your heating and cooling system has to be quiet in operation for comfy indoor living and be energy conserving so that at the end of the hot summer months, the utility bill does not rise through the ceiling!
Schedule an appointment
with us to know more about how to save on your utility bills.
Since our establishment in 1967 we have built a solid reputation and goodwill among our peers and clientele. We are applauded for our reliability and guaranteed customer satisfaction. We are experts in the field of heating and cooling with a long standing history of providing HVAC services in Florida; from HVAC installation to HVAC repair and maintenance, with best warranty for the high quality products that has latest technology offered.
This licensed and insured company only employs best technicians in the field who are knowledgeable and have specialization in the field with years of expertise. They are factory trained and certified. We also make sure that they go through a rigorous background check, along with drug test.
Hire us for your HVAC installation to get it done right the first time by the expert technicians. Even after the complete installation of the HVAC system, our personnel stay in touch with you, for regular updates and check-in on the system for standard HVAC repair and maintenance work. We are there from the beginning, even willing to help you with financing. We offer free estimates on any type of air conditioning unit.
For your HVAC (heating, ventilation and air conditioning) needs, Brown Heating, Cooling and Plumbing is always ready to serve you. Call (941) 722-9276 today!
HVAC Installation & Other Services We Offer in Palmetto, FL:
AC repair & service
AC replacement
Air duct cleaning

Air flow balancing

Atticat blown-in attic insulation
Dryer vent cleanings
Air Conditioner Cooling Coil Repair Maintenance and repair
Humidity control solutions
Routine AC Maintenance
Thermostat installation, repair & service
AC Condenser Repair
Heat Pump Installation
Heat pump repair
HVAC tune up
Fix Refrigerant Leaks
Zoning repair and installation

AC Condenser Repair

Leaking Air Conditioning Lines
Central Air Conditioner Repair

Preventive maintenance