HVAC Repair in Manatee, Sarasota, Hillsborough, and Pinellas Counties
It is a great inconvenience if your home comfort system is not functioning properly. It becomes unbearable if your system breaks down in the middle of a hot day in Florida. Regular HVAC repair and maintenance service ensures a smooth functioning of any unit, giving consistent temperature control and improved indoor air quality.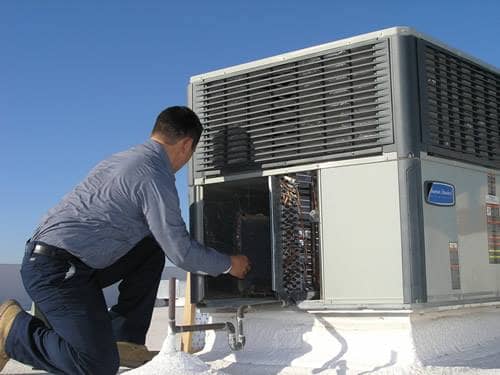 Palmetto's Heating & Cooling Repair Experts
Serving Manatee, Sarasota, Hillsborough, and Pinellas Counties
The HVAC system needs to be repaired as soon as a problem is spotted. Lingering will degrade the system, further increasing the amount in your utility bill. Again, if the HVAC repair and maintenance is not executed by skilled hands, it can cause further damage to your HVAC system. That's why Brown Heating, Cooling and Plumbing of Palmetto FL is on call 24/7 to help you with all your emergency HVAC problems. Call (941) 722-9276 today!
Why BROWN for your HVAC Repair?
At Brown Heating, Cooling and Plumbing of Palmetto FL, we know what discomfort a family and building occupants have to go through, when the HVAC system breaks down or isn't working properly. So, our staff is on duty round the clock for all your home comfort HVAC system repair needs. Our technicians are qualified and have the technical know-how to resolve all your HVAC repair needs in no time. Thus, you get to enjoy a comfy living indoors no matter how worse the weather outside gets. Request a free quote today!
Our experienced technicians are capable of making your system run at peak efficiency even after a breakdown. The team of experts at Brown follows all the local safety and building codes during the repair. They discuss the problem found with the HVAC system with you and come to a possible solution, before continuing with the repair work.
They do their job with extra care and almost no noise, preventing your home from looking like a construction site. We are licensed and insured with decades of experience under our belt, for serving Florida heating and cooling needs. We are a trusted name in the business that provides guaranteed customer satisfaction.
We provide HVAC services for homes, apartments, schools, hotels, motels, recreational centers such as movie theaters, gyms, indoor parks, shopping malls, department stores as well as government and office buildings, factories, and many more.
Our HVAC Repair Services Include:
AC repair & service
AC replacement
Air duct cleaning

Air flow balancing

Atticat blown-in attic insulation
Dryer vent cleanings
Air Conditioner Cooling Coil Repair Maintenance and repair
Humidity control solutions
Routine AC Maintenance
Thermostat installation, repair & service
AC Condenser Repair
Heat Pump Installation
Heat pump repair
HVAC tune up
Fix Refrigerant Leaks
Zoning repair and installation

AC Condenser Repair

Leaking Air Conditioning Lines
Central Air Conditioner Repair

Preventive maintenance