Plumbers in Venice Florida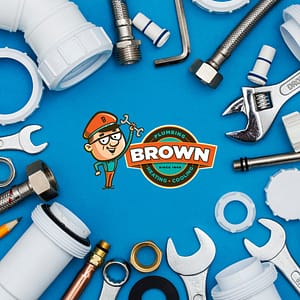 Brown Heating, Cooling and Plumbing: Your Trusted Plumbing Partner in Venice, Florida: Plumbing emergencies are the last thing anyone wants to experience. And when they happen, you need to know who to call – a reliable plumbing company that can handle all your plumbing needs. Whether it's emergency plumbing services, plumbing installation, repairs, replacement, or maintenance, you want a team of professionals you can trust. In Venice, Florida, Brown Heating, Cooling, and Plumbing is your go-to company. With an A+ rating from the Better Business Bureau, we take pride in providing exceptional customer service and top-notch plumbing solutions. So, sit back, and let us share with you all about what we do.
As experts in plumbing services, our team offers exceptional service in plumbing installation, repairs, and maintenance. Our plumbers are highly trained and experienced in handling all types of plumbing equipment and issues. Whether you need to fix a leaky faucet, repair a broken pipe, or replace your entire plumbing system, we are up for the task. We use only the best materials and technology in all our plumbing services, ensuring the longevity and functionality of our work.
One of the most in-demand plumbing services we offer at Brown Heating, Cooling, and Plumbing is emergency plumbing services. Plumbing emergencies can happen at any time of the day or night, and they require immediate attention to prevent further damage. Our emergency plumbing services are available, and we guarantee to reach you within the shortest time possible. With our top-of-the-line equipment and expert plumbers, we can troubleshoot, diagnose, and resolve any plumbing emergencies you may have.
Another plumbing service we specialize in is water heater installation, repair, and replacement. We understand the importance of having hot water, especially during the winter months, and we want to ensure that you have a reliable water heating system. Our plumbers can help you choose the right water heater for your home or business, install it efficiently, and provide maintenance and repairs when needed. When you choose us for your water heater needs, we guarantee a quick response, quality services, and long-term solutions.
At Brown Heating, Cooling, and Plumbing, we take pride in our dedication to excellence and superior customer service. Our team handles each plumbing job with the utmost respect and professionalism, ensuring that our clients are satisfied with the outcome. We know that plumbing issues can be stressful, but with our team, you can rest assured that your plumbing systems are in good hands. When you call us, we will arrive promptly, diagnose the issue, and provide transparent pricing before proceeding with any work.
Contact Us Today:
When looking for Plumbers in Venice Florida, Plumbing issues can be frustrating, but with Brown Heating, Cooling, and Plumbing, you have a reliable partner you can count on. We offer a wide range of plumbing services, including installation, repairs, replacement, maintenance, and emergency plumbing services. As a trusted plumbing company in Venice, Florida, we are committed to providing exceptional services that exceed our clients' expectations. Whether we are fixing a leaky faucet or restoring your plumbing system, we work diligently to provide long-term solutions that are effective and efficient. So, if you need a quality plumbing company, look no further than Brown Heating, Cooling, and Plumbing.