BROWN Offers Some Wonderful Products!
Brown Heating, Cooling and Plumbing is family-owned and operated, and when it comes to your HVAC systems, we offer only the best in quality and durability, for that HVAC system here in Florida!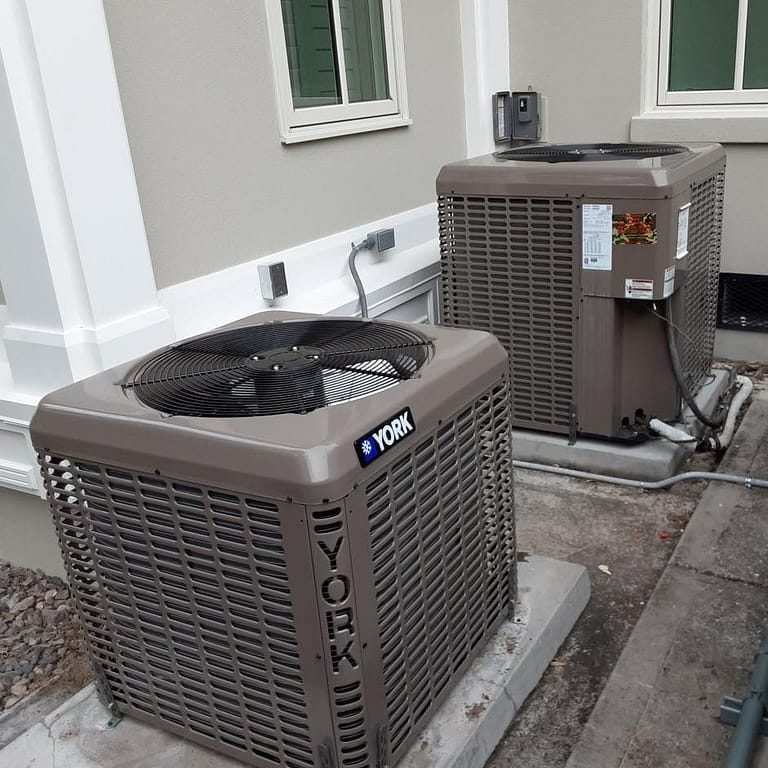 Air Conditioning Equipment
Here at Brown Heating, Cooling and Plumbing, We only install the top-of-the-line equipment. When you have us install your new air conditioning system, you can trust that you are getting the best. We install York air conditioners as our mainline but can also install any brand in the industry.
We have many different solutions for all of your indoor air quality needs.
Our own Maximum Air UV Light Kit emits ultraviolet rays within your air handler to kill any bacterial growth and microbial substances that like to form within the unit.

Our preferred source of total air quality and duct work protection comes from APCO. The Apco in-duct carbon air purifier cleans the air passing through the supply duct, to ensure only the cleanest air gets into your home.

We also offer duct cleaning and sanitation services. We use Rotobrush technology to scrub and vacuum out all of your ducts to ensure ultimate cleanliness. Once that process is complete, we fog the entire duct system with a sanitizing odor-ban solution to kill any living growth in the ducts and give your home a pleasant smell.
Here in Florida, we live in the nation's lightning capital. Since we see so many storms and power surges over the course of the year (especially the rainy season) we need to take any and all precautions to prevent damage to our home comfort systems. We install Surge Protection on the indoor, and outdoor components of your air conditioners, as well as "Hard Start" compressor assisting devices to prevent any damage from electrical storms, spikes, or surges.
Our service territory is considered to be on the Gulf of Mexico. We strongly recommend all of our systems have corrosion protection from the extremely corrosive salt water and air from the ocean. We have spray-on coilguard protection solutions that can be applied in the field to existing systems, as well as on brand new equipment, as well as Zinc Corrosion Grenades to prevent any major oxidation and rust on the system.